This page WILL take some time to load....grab a SNICKERS eh?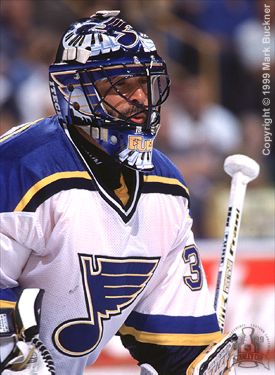 These 2 of Grant Fuhr from Blues Website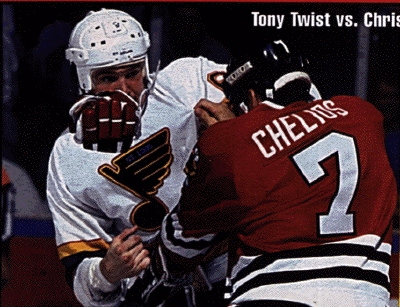 Blackhawks Chelios taking ballet lesson from TWISTER!! (notice Twist's knuckles here!)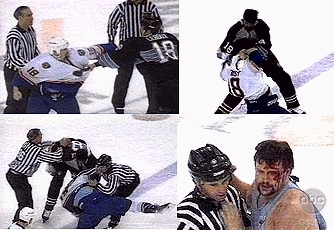 Can't win'em all....but Twist gets his revenge next meeting!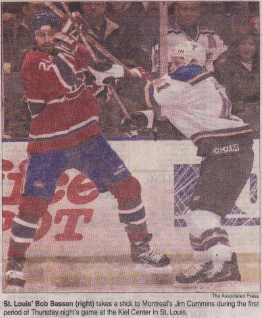 A.P. photos

Coytes Khabibulin (Hobgoblin) Blues Demitri Canadiens Cummins, and Blues Bassen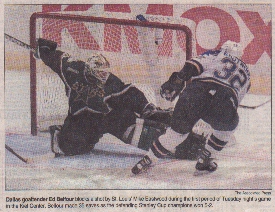 A.P. photos

Stars Belfour and Blues Eastwood Sabers goalie Hasek



Click here for KC Star article on goalie masks.
A little Av and Wings action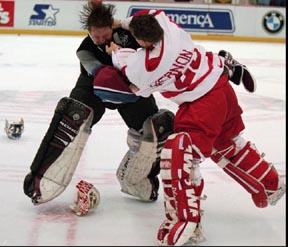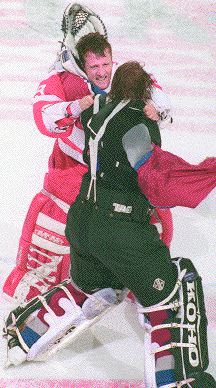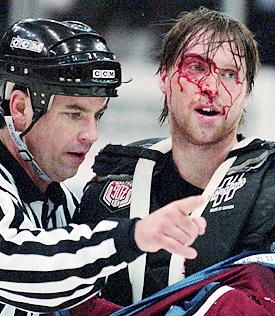 Now ... some of me in action!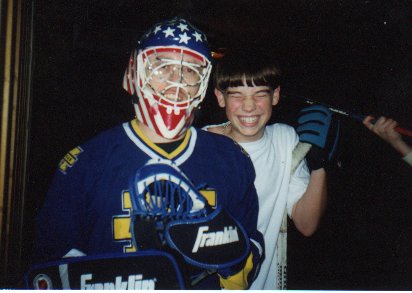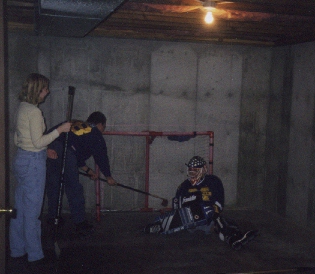 One of me in typical pose....at the 'pewter!
Back home.... email me...Jim Cochran
http://members.tripod.com/anetminder/nhl.htm